Impressum
The Impressum contains information about the purpose of a website and its owner. We are required by regulations in our country to provide this info.
Purposes of this website:

Information about our product DemoRecorder and our services around DemoRecorder.
Download of DemoRecorder
License management for DemoRecorder licenses
Support resources, such as FAQ, about DemoRecorder
Selling of DemoRecorder licenses, maintenance, custom development, and other services around DemoRecorder.
Anything else connected to DemoRecorder

Contact by phone: +43 660 7304840.
Guidelines for contacting us by phone:

Only use the phone for things that cannot be done by email.
Before calling, please schedule an appointment by email.
We do not provide phone support! Please use email for support inquiries.
Unscheduled phone calls are usually not answered directly, so please send an email or leave a voice message indicating your agenda.

Company Adress:
Christian Linhart Software
Wagingerstraße 12/6
5020 Salzburg
Austria/Europe
---
Tutorial | Features | Download | Get Free Trial | Buy | Support
---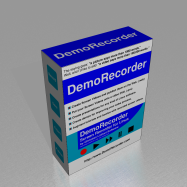 Imagine ...
You explain something and ...
...
everybody understands you.
Your wish is granted...
... with DemoRecorder.
Our online shop is operated by Esellerate.
Esellerate is a reseller of our products.