Answer of FAQ
How do I change the resolution of the nested desktop from the default 800x600 ?
How to succeed:

You can change the size of the nested X-session by using the commandline-options

--width

and

--height

, e.g.

/opt/DemoRecorder/bin/demorec --width

1024

--height

768

for getting a resolution of 1024x768.
---
Tutorial | Features | Download | Get Free Trial | Buy | Support
---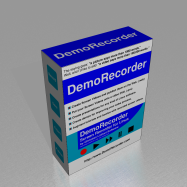 The saying goes:
"a picture says
more than 1000 words."

Well, and I'd like to add:
"a video says
more than 100,000 words."
Our online shop is operated by Esellerate.
Esellerate is a reseller of our products.